Woven Wire Field Fence Mesh Rolls
We supply woven wire field fences of knotted mesh, v wire / diamond mesh and chain link fabrics used as protective farm fence nets.
Products Details
Woven Wire Mesh Fence Used as Horse Fencing
Woven Wire Fence Barrier with gates:
Modular fence Galvanized;
Modular fence Vinyl coated;
Modular fence PVC coated.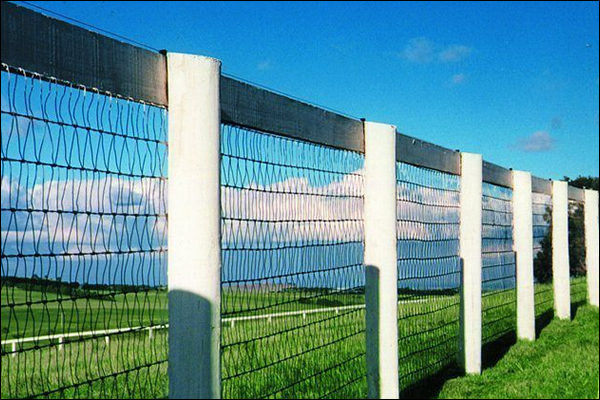 Diamond mesh fencing as horse fencing, is safe, secure, durable and attractive.
Wire knotted woven field fence is a high tensile galvanized steel mesh fencing with graduated opening styles.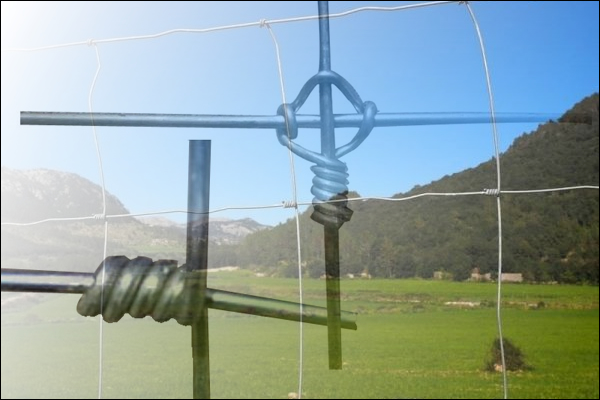 The lower part of the wire fence has smaller holes while the upper part has growing bigger holes. This special structure is ideal for livestock raising perimeter fencing used in China and the world. Also used and named as cattle fence, deer fence, horse fence or ranch fencing. Two types: Knotted wire (hinge knotted and fixed knotted) woven mesh; the other is square knot or buckle type field fence. Steel wires used for field fencing can be with or without galvanizing. The galvanizing can be electro cold galvanizing or hot dipped zinc plated galvanizing.
Field Fence of Galvanized Woven Wire Rolls, 4 feet high x 100 m length
Field fence with the following specifications, exported to Mauritius:
Galvanized woven wire (not plastic coated) of nine horizontal lines of smooth wire and vertical wires. Stay spacing between horizontal lines varies from 8 cms at the bottom to 24 cms at the top stay wire spaced 15 cm apart.
Top and bottom (edge wire) 3 mm diameter
Horizontal and vertical wires 2.5 mm in diameter.
Hinge Knotted and Fixed Knot Woven Wire Fence for Pasture Perimeter
The field perimeter fence is made by hot-dipped galvanized wire knotted together. The knot woven styles can be fixed knot or hinge knot. The tensile strength of crimped wire can be 1000 Newton and the weft wire tensile strength can exceed 500 Newton. This kind of knotted wire metal fence enjoys innovative design , firm structure , flat surface, uniform opening, good flexibility and long service life. Even the cut parts will not loosen or deformed. Its excellent corrosion resistance and anti-oxidizing property exceed common steel wire mesh. The field fence is forever firm once installed, the users need not worry about the breaking of welding spots by using of welding wire mesh.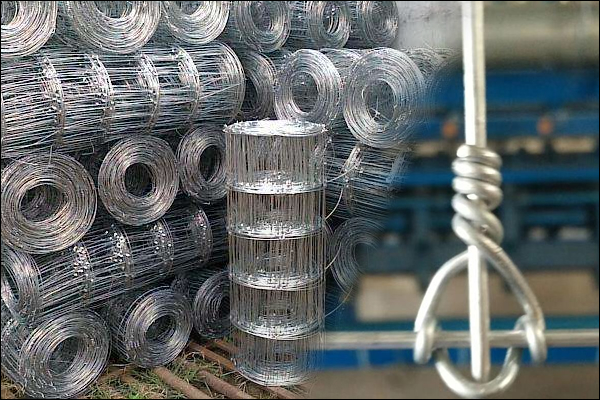 Square Knot Woven Wire Field Fence
Material: High strength galvanized steel wire .
The galvanized steel wire fence offers flexible structure, high strength, excellent corrosion resistance. Suitable for fencing of the grassland and protection of biological projects.
Features:
Simple in structure, easy maintenance and installation.
Less weight, easy for transport
Good ventilation
Common sizes:
Fence Height: 0.9-2.5m
Fence Weight: 30-150kg
Height and length of fence can be custom made
Materials applied: Electric galvanized iron wire, hot-dipped galvanized iron wire, high tensile steel wire, PVC painted wire.
Field Fence Woven as Deer Fencing
We offer deer fencing, horse fencing and livestock fencing made of chain link fence, welded mesh and knot field fence. Field fence with graduated mesh is the most popular deer fencing material.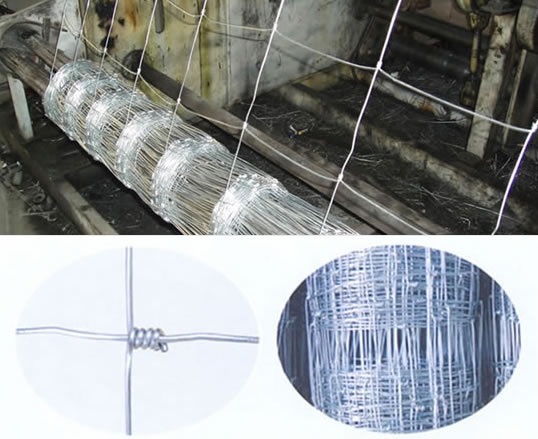 Galvanized Field Fence Rolls in Woven Wire Structure

Num
Specification mesh
Type
Specification
1
7/150/813/50
102+114+127+140
+152+178
2
8/150/813/50
89(75)+89+102+114
+127+140+152
3
8/150/902/50
89+102+114+127
+140+152+178
4
8/150/1016/50
102+114+127+140
+152+178+203
5
8/150/1143/50
114+127+140+152
+178+203+229
6
9/150/991/50
89(75)+89+102+114
+127+140+152+178
7
9/150/1245/50
102+114+127+140
+152+178+203+229
8
10/150/1194/50
89(75)+89+102+114
+127+140+152+178+203
9
10/150/1334/50
89+102+114+127
+140+152+178+203+229
10
11/150/1422/50
89(75)+89+102+114+127
+140+152+178+203+229
Num
Gross Weight
(kg)
Round and bottom wire Diameter
(mm)
Inside Wire
Diameter
(mm)
1
19.3
2.5
2.0
2
20.8
2.5
2.0
3
21.6
2.5
2.0
4
22.6
2.5
2.0
5
23.6
2.5
2.0
6
23.9
2.5
2.0
7
26.0
2.5
2.0
8
27.3
2.5
2.0
9
28.4
2.5
2.0
10
30.8
2.5
2.0
Fence heights, length and wire diameter can be customized.