Cattle Fence Panels and Cattle Gates
Cattle Fence is a wire fence woven with hot dipped galvanized wire in hinged knot mesh styles, the ideal choice as borders in the fields and grassland for breeding deer, cattle, horse, sheep and other animals.
We produce and sell fence post, barbed wire and wire fences for sheep and cattle farming.

Cattle fence panels feature good flexibility, good pressure resistance, corrosion resistance and weather resistance, simple structure, easy maintenance, short installation period, less weight, easy for transport, and can serve for outdoor fencing for a very long time.
Application: Cattle Fence is widely used for grassland, breeding, forestry, site fencing or isolation of sites or projects.
Unlike the welded wire mesh fences with the welding spots getting easily broken, hinged knot wire fences for cattle keeping are firm forever once installed, even the cut pieces will not deform under pressure.
Products Details
Cattle fence panels, gate, post, at standard and customized sizes for farm pasture, livestock containment and entry fence panels.
Fence wire diameter:1.8cm~2.5cm, edge wire diameter: 2.0cm~3.2cm
Finish: Hot dipped galvanized
Hole width: 150mm
Mesh panel width: 1.2m
Mesh panel length:330'
Height: 0.9m,1.0m,1.2m,1.5m, 1.7m, 2.0m, etc.
Length: 10m-100m
Height of the fence and length of the fence can be custom made.
Popular type:
Cattle Fence, 32" - 36" height and 10 to 14 wire gauge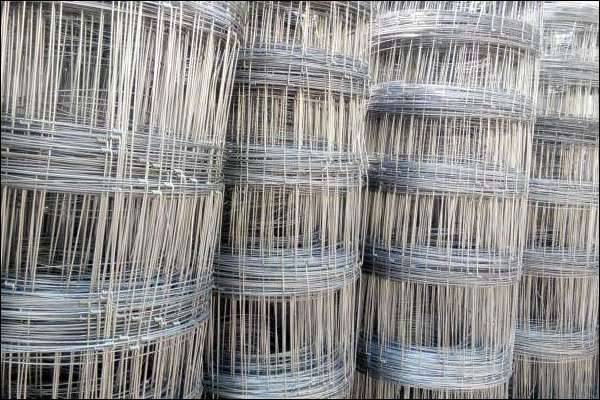 Galvanized Steel Cattle Fence Mesh Rolls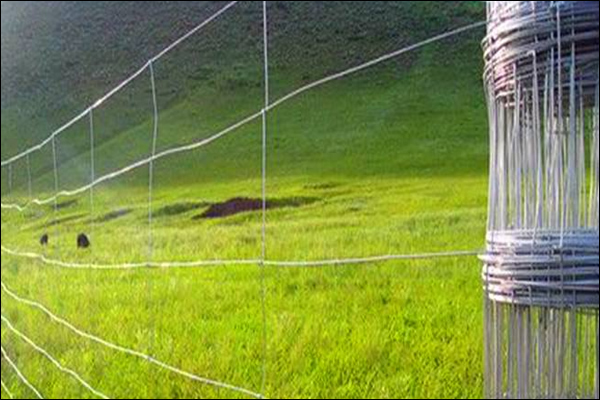 Grassland field cattle fence 10 gauge wire woven mesh panels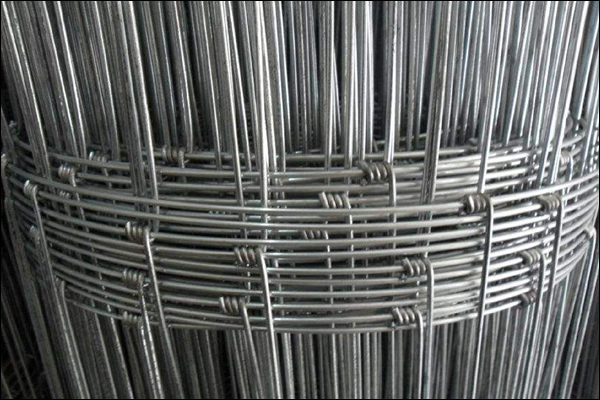 Wire Knots Illustration for Cattle Fence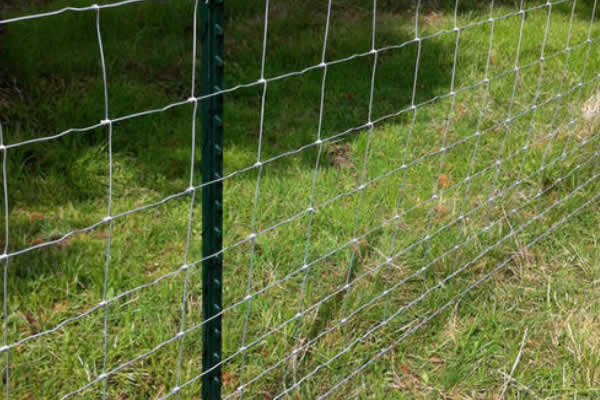 High tensile field fence, with crimps, can be made of round wire, or oval wire
We supply oval fence wire for cattle farming to Brazil.
15 X 17 oval fence wire (3.0 X 2.4 mm) 750Kgm 3 zinc plating
Oval fence wire 15 X 17 (3.0 X 2.4 mm) 700 Kgm
Oval fence wire 16 X 14 (2.7 X 2.2 mm) 700 Kgm
We supply fence gates of tubular steel for cattle fencing pens.
Cattle Gates - 2100 width x 2200 height.
60x30x1.6 pre galvanized pipe
50x50x1.6mm pre gal. pipe
Oval pipe.
N stay Gates - Entry Fencing Gate
Mesh Farm Gate designed with steel pipe + steel wire panels, which is widely used in the farmland and rural area, for the animal entrance.The N style welded structure on the panel makes the farm gate stronger and durable.
Common Specifications Lists Applied for Cattle Fence Panels and Gates

Sequence Number
Style
Specification
Total Weight(kg)
Edge Wire Diameter(mm)
Inner Wire Diameter(mm)
1
7/150/
813/50
102+114+127
+140+152+178
19.3
2.5
2.0
2
8/150/
813/50
89(75)+89+102
+114+127+140+152
20.8
2.5
2.0
3
8/150/
902/50
89+102+114+127
+140+152+178
21.6
2.5
2.0
4
8/150/
1016/50
102+114+127+140
+152+178+203
22.6
2.5
2.0
5
8/150/
1143/50
114+127+140+152
+178+203+229
23.6
2.5
2.0
6
9/150/
991/50
89(75)+89+102
+114+127+140
+152+178
23.9
2.5
2.0
7
10/150/
1245/50
102+114+127
+140+152+178
+203+229
26
2.5
2.0
8
10/150/
1194/50
89(75)+89+102+114
+127 +140+152
+178+203
27.3
2.5
2.0
9
10/150/
1334/50
89+102+114+127
+140+152+178
+203+229
28.4
2.5
2.0
10
11/150/
1442/50
89(75)+89+102
+114+127+140
+152+178+203
+229
30.8
2.5
2.0