Field Fences with GraduateD Mesh Opening
Field fence wire mesh woven with graduated spacings is called Graduated Fence, or Graduated Mesh Fence. The graduated spacing mesh has a unique structure starting with small openings at the fence bottom and big ones at the top with graduated changes. This kind of wire fence works well in keeping both small animals and big animals of various sizes.
We supply graduated knot mesh fence of galvanized steel wire in a wide selection of knot styles, heights and spacing options, for fencing of different livestock and animals.
Products Details
Hinge Joint Graduated Fence
Woven with galvanized steel wires placed in horizontal and vertical gradual positions
Knot style: Twisted with hinge-joint knots.
Graduated Mesh Galvanised, Fixed Knot, 96in x 330ft Rolls
Graduated Mesh Heavily Galv.
Material:High Tensile Class 3 Steel
Gauge: 12.5
Finish: HDG
Knot style: Fixed Knot
Structure:
20 Horizontal wires x Vertical stays wire every 6 inches
Graduate fence spacing illustrations
Nominal graduated mesh distribution patterns vary with fence panel heights and opening sizes: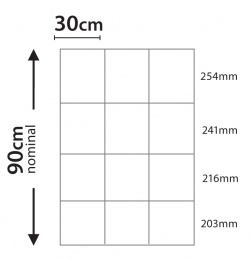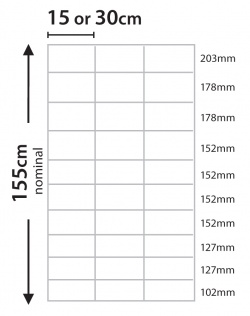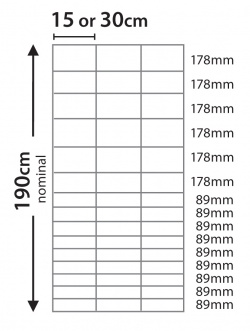 Graduated mesh hinged knot cattle fencing, a combination of wires, spacing illustration for fence height 2m: Bottom wire and top wire: 3.5mm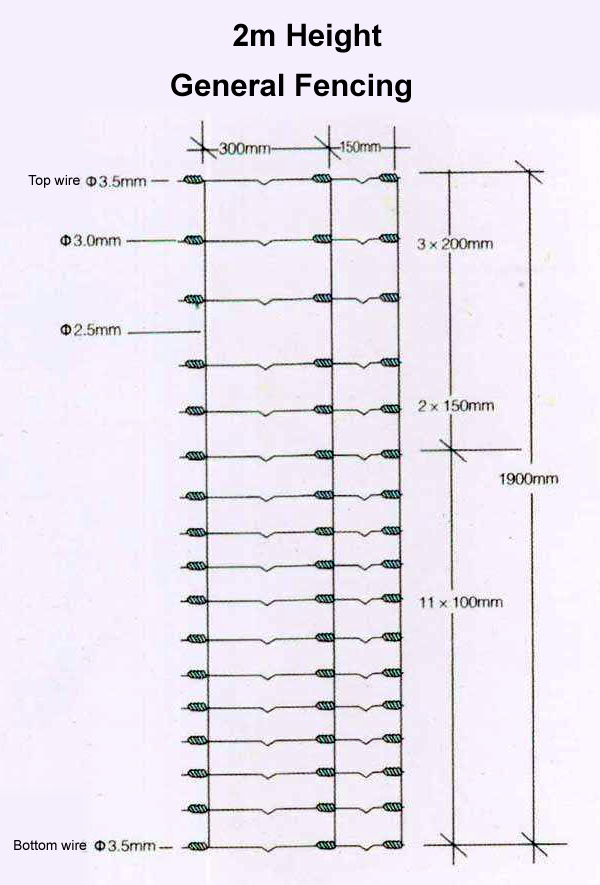 Graduated Fencing Features:
--High strength against the violent clashing of horses and other animals to ensure the safety.
--Corrosion and rust resistance, a long service life of more than 20 years under natural environment.
-- With weft wire pre-crimped, the fence has strengthened flexibility.
---It is suitable for heating and freezing condition of the natural environment with firm structures.
--- Simple structure, easy maintenance, short installation period, less weight, easy transport and ventilate.
We supply fence panels, posts and barbed wires for full solutions:
Fence tops: The wire fence can be used with 1 or 2 strands of barbed wire installed to the top of the fence to form a security fence with increased anti-climbing property for both keeping in and out of big animals.
Fencing posts:
Steel T post is used, commonly installed at 12-13 feet spacing.
Finish is zinc coating or painted color.
Corner posts are Galvanized tube with angle braces to secure the wire fences are installed firmly into the field.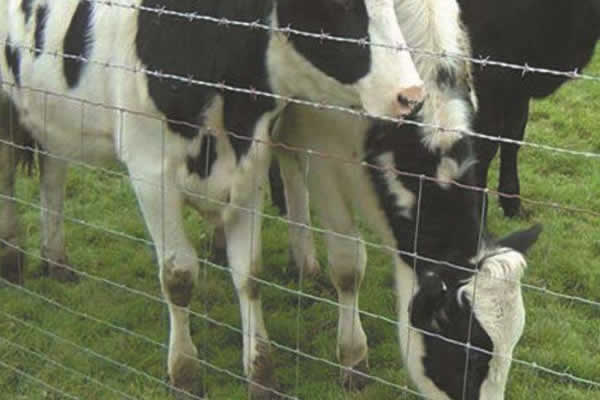 Graduated Mesh Fencing, with Small Opening at the bottom, for Calf / Cattle Breeding