Horse Mesh Fencing - wire panels woven / welded
Wire fence for horses is a permanent fencing system designed to provide a strong, durable, flexible horse fencing with minimize injuries and securing maximum horses safely.
We supply three types of horse fences to importers, wholesalers and distributors in USA, Australia and many countries.

Mesh styles include knot mesh ( woven), diamond mesh ( woven) and welded mesh.
Woven wire rolled fencing galvanized with rust protection is popularly designed for corralling large animals like horses and cattles.
Products Details
Non Climb Horse Fencing, Square Knot type, ZA coated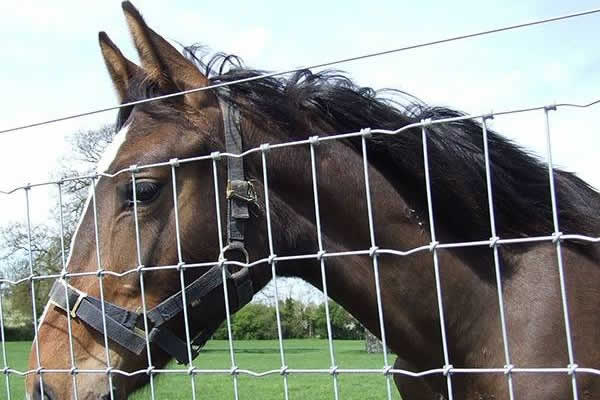 2"x4" No Climb Horse Fence, rectangular mesh closely spaced 2" x 4" opening to protect the horses
Finish: Galfan(95% Zinc, 5% Aluminum) coated and uv stablized black paint coating
2"x4" No Climb Horse Fence Height options: 48 inch, 60 inch
Spacing: 2"x4"
Roll length:100 feet, 200 feet
Top / bottom wire: 10 gauge, 12.5 gauge
Filler wire: 12.5 gauge
Horse Fencing, Fixed knot mesh
4cm X 7cm hole size mesh
Height 122cm (48")
Roll length: 60.96m (200')
Weight per roll:109kgs
Top and bottom wire gauge 10
Horizontal and vertical wire gauge 12.5
Animal Field Fence with Barbed Wire
Field fence for horses, made of high carbon wire
Horse electric wire fence
Wire 3mm top and bottom, 2 mm in the middle, in mesh rolls
Barbed wire, 2.5mm, barb spacing 10cm, in 250 m rolls
Horse Fences with Knots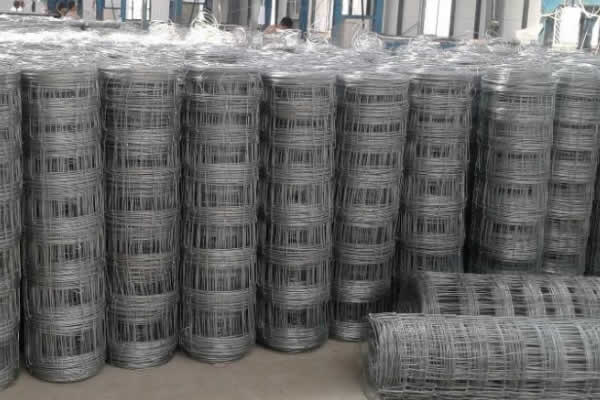 12 Line Wires HORSE FENCING, rectangular opening
Made of quality steel material with the knot mesh construction
| | |
| --- | --- |
| Diam Top and Bottom wires | 2,5 mm |
| Diameter of Line Wires | 2,5 mm |
| Diameter of Stay wires | 2,5 mm |
| Knot wire | 2,5 mm |
| Nominal height | 1070 mm |
| Line Wire spacing | 102x9 mm |
| Stay wire spacing | 75 mm |

Diamond Mesh Fencing for Horses
Structure: V wire / diamond mesh
Finish: Hot dipped galvanized, class 3 coating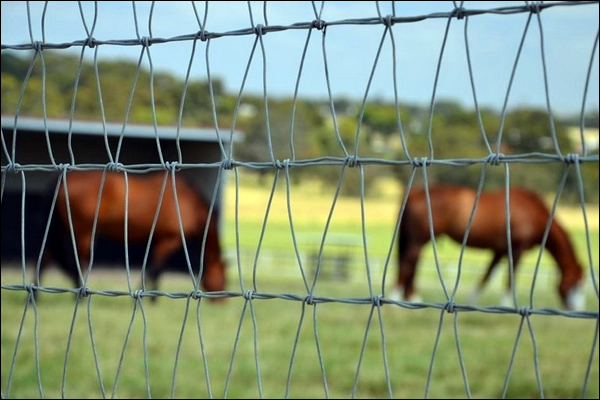 2" × 4" diamond V-mesh, wire weave fence roll
Diamond Mesh Netting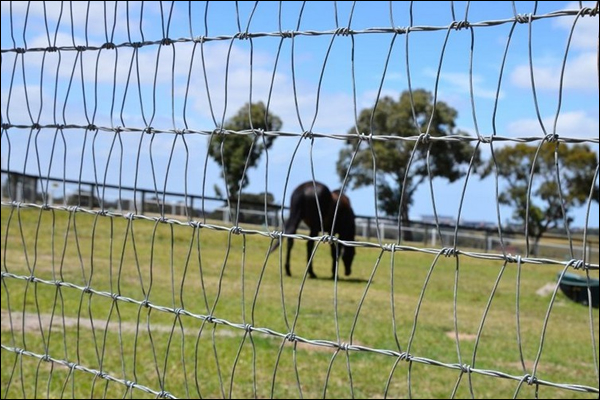 ·Height 127cm
·Length per roll 50.29m (165') approx
·Weight per roll 113kg
·Horizontal wire gauge/12.5 (2 ply cable)
·Vertical wire gauge/14
Fence Project
Horse Fencing for Farm Project: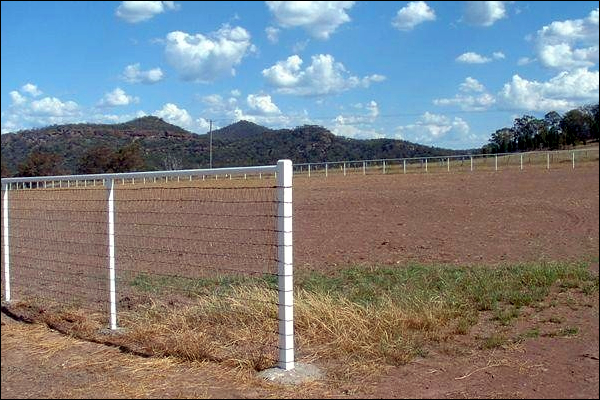 V wire mesh farm fences, for Australian farms fencing construction, v wire diamond mesh fence absorbs force and springs back to protect horses. Fence posts installed at a space of 50 feet. Fewer posts, less work, less cost and less maintenance needed for the fencing project.
Welded Wire Mesh Panels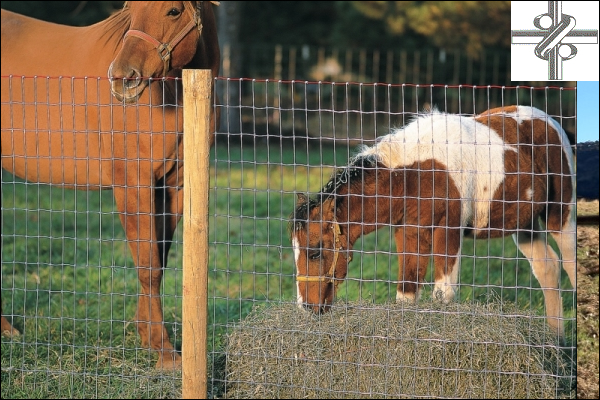 Powder coated wire mesh panel, welded with heavy duty wire,
Mesh: 1" x 1" , 2"x 2" square opening
Panel size: 4' x 8'.
For horse stall fencing
Horse Fences have following features
Strong;
Durable;
Good view of animals;
Flexible;
Easily installed;
No sharp points;
No hard edges
Resisting against rust, rot, UV, weathering, or breakage in normal use.