T Posts, Studded T Post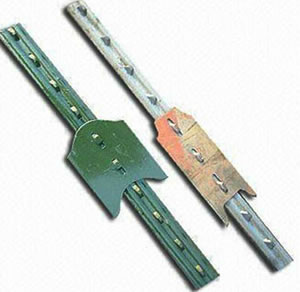 We supply various fence posts for support and installation of field fence and other fence fabrics. T posts can be supplied with studded design and protected with zinc galvanizing and powder painting surface. Studded T posts are heavy type steel fence posts with anchor plates for better stability over U posts.
Products Details
Studded T Posts Features:
• T design resisting bending
• Heavier and stronger than U posts
• Swaged anchor plates for posts stability
• Rail steel naturally resistant to weathering
• Easy to drive into ground - no holes to dig
• Strong holding power for fence
• Galvanized posts zinc coated with superior rust resistance
• Studs prevent fence fabric from riding up or down the post
• Fence fabric attached securely to post by pre-formed metal clips
• Anchor plates cold forged to post
Installing of T Posts: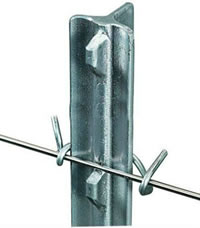 Application of T Posts: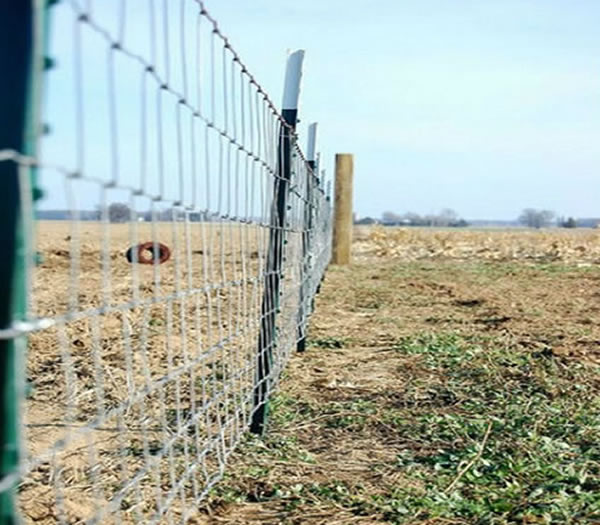 It is widely used as fittings in the following:
• Highway fence
• Boundary fence
• Snow fence support
• Farm and field fence
• Tree and shrub support
• Deer and wildlife fence
• Sand fence for dune maintenance
• Landfill and construction site fence
T Post Specifications
Product
Specification
Surface Finishing
T shaped
Fence Post
0.83lbs/foot
Galvanized
Painted
0.95lbs/foot
1.25lbs/foot
1.33lbs/foot
Package: 10pcs/bundle, 200pcs/pallet
We can produce various sizes T fencing posts according to customer's inquiry.